Professional Aerial Photography / Filming
Welcome to Quantum Aerial - A subsidiary of Lux Studios
Aerial Photography and Filming
Based in Maidstone, Kent. Quantum is a licensed supplier of aerial filming and photographic services. Licensed by the C.A.A. and fully insured with public liability. We are a professional aerial filming and photography production company using remote-controlled multi-rotor UAVs (drones).

Producing stunning cinematic footage up to 4k resolution using gyro-stabilised cameras and dual controlled Helicam's for ultra smooth filming.

With our radio-controlled multi-rotor aircraft we can access areas that traditional photography and filming just can't reach.

We can produce fully compiled films from shooting, colour grading and editing as well as working closely with your Director & DOP to create the exact look you envisioned.

No need for cranes, tracks, jibs or expensive helicopters. Our Helicam's can produce more superior results at a fraction of the cost. The flexibility is huge, with the ability to fly indoors or outdoors, low to ground, under bridges etc.



Quality Matters
We shoot all our videos in full HD and capable of shooting up to 4k for cinema and broadcast quality.

Our videos can be fully rendered for use on TV channels such as MTV, The Box, Channel U, The Hits, V:max etc.
AERIAL FILMING

Using state of the art equipment, we are able to produce stunning results. No need for cranes, tracks, jibs or expensive helicopters. The flexibility is huge, with the ability to fly indoors or outdoors, low to ground, under bridges etc.
When filming we setup a ground station to monitor and record the footage up to 4k resolution, broadcast quality and 96fps.
We have permission to fly up to 126 metres with a 360 gyro stabilised pan and tilt system controlled by a cameraman.
VIDEO PRODUCTION

When we're not flying Helicam's you will find us back in the studio planning and editing videos. We provide full video production services offering creative solutions and stunning results.
AERIAL PHOTOGRAPHY

We have cameras capable of shooting high resolution (4608 x 3456 pixel, 18MB RAW or jpeg) still images. Using our ground station, we are able to control the camera and capture that stunning picture perfect moment. Our aerial photography services are used by estate agents, surveyor's and marketing companies looking for that special image.
THE KIT
Dragonfly has invested in the highest quality of aerial platform and gimbal systems. It's not just about picture quality, we take into account the best technology for safety as well. Using GPS and failsafe systems, the Helicam is perfectly equipped for all situations.
Shoot from the ground up to126 metres
Fully stabilised gimbal on a 360 degree pan and tilt system
Ultra 4K HD
Broadcast Quality
Shoot up to 96fps
FPV (First Person View) from the ground station
Fast and flexible setup
Cheaper than a manned helicopter
On-board failsafes operating at all times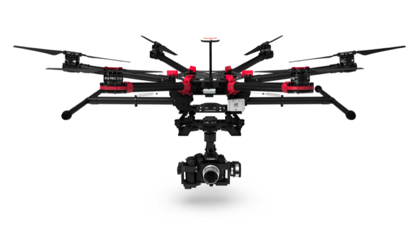 Quality Matters

We shoot using the latest and safest technology. Our cameras are capable of producing broadcast quality and up to 4k.



Video Production

Big ideas, slick presentation and stand-out visuals are the key ingredients we aim for on every production.



Affordable Rates

We offer fantastic rates and are able to travel across UK and Europe. With quick turnaround times and reliable service.